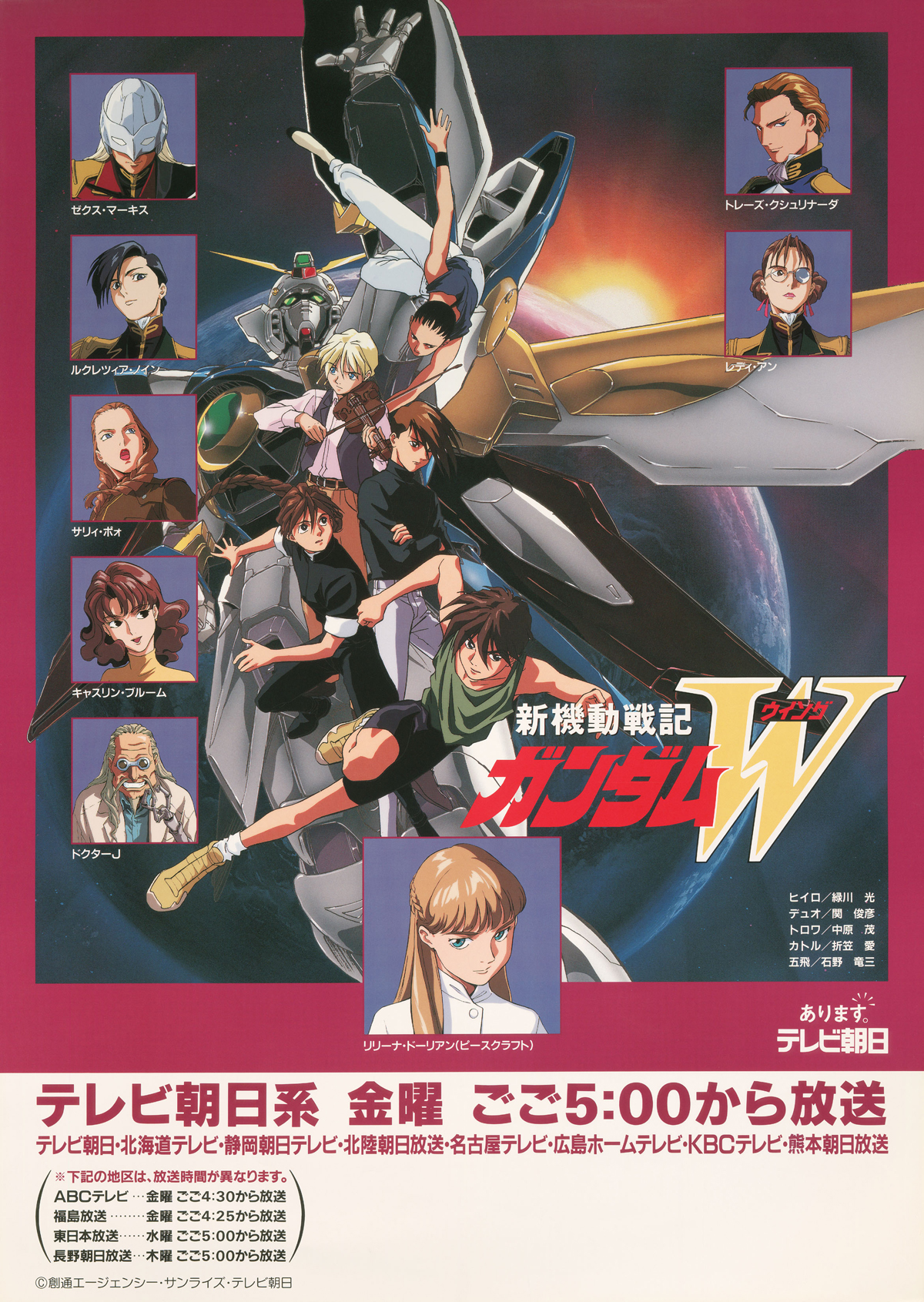 © SOTSU・SUNRISE
NEW MOBILE REPORT GUNDAM WING
Title

NEW MOBILE REPORT GUNDAM WING

Year of Production

April 07, 1995

Number of Episodes

49
Synopsis
After Colony 195. Humanity has moved into space, and millions of people live in giant orbiting space colonies. But the Earth government that rules the colonies is unjust and cruel. A group of revolutionaries builds five robot weapons called Gundams and sends them to Earth to begin their fight for independence. Piloted by five young men, these Gundam carry the colonists' hopes and dreams of freedom with them as they descend to Earth to begin Operation Meteor.

TV series edited version is also available. Please see below for details.
Related Titles:
Operation Meteor : OVA 1996/72 min. 76 min./2 eps.
Operation Meteor Ⅱ : OVA 1996/60min. 60 min./2 eps.
Staff
Original Story

Hajime Yatate, Yoshiyuki Tomino

Director

Masashi Ikeda