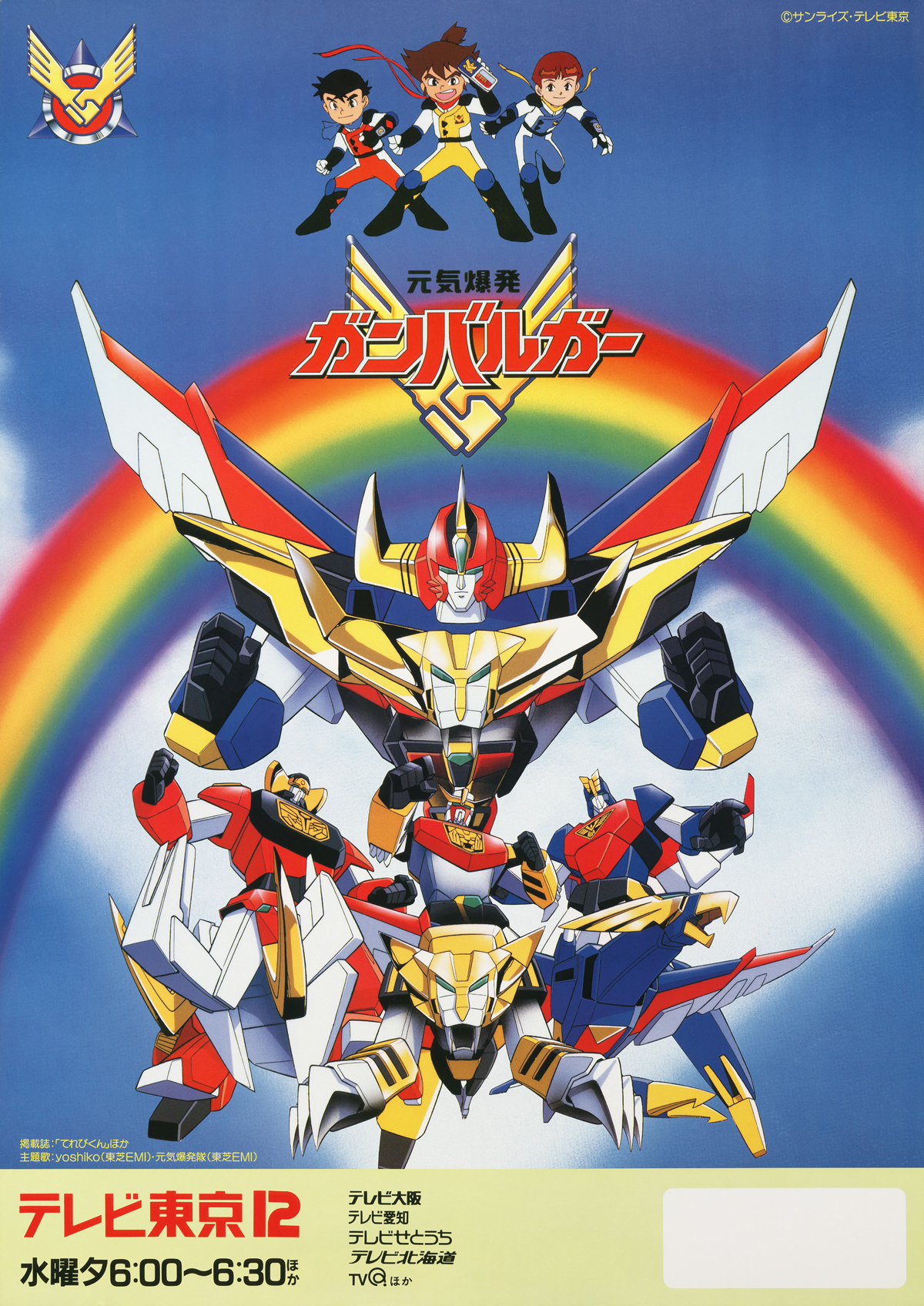 © SUNRISE
ENERGY BOMB GAMBARUGER
Title

ENERGY BOMB GAMBARUGER

Year of Production

April 01, 1992

Number of Episodes

47
Synopsis
Three boys attending Aozora school accidentally find three robots which were newly made by Eldran the warrior of light to protect the Earth from invasion by the evil king Gokuark. Eldran sealed Gokuark away, but in doing so released his missionary, Yaminorius. The three boys form the team Gambaruger to try to save the Earth.
OVA version is also available. Please see below for details.
Related Titles:
The Encyclopedia of Gambaruger : OVA 1992/30 min./1 eps.
Staff
Original Story

Hajime Yatate

Director

Toshifumi Kawase