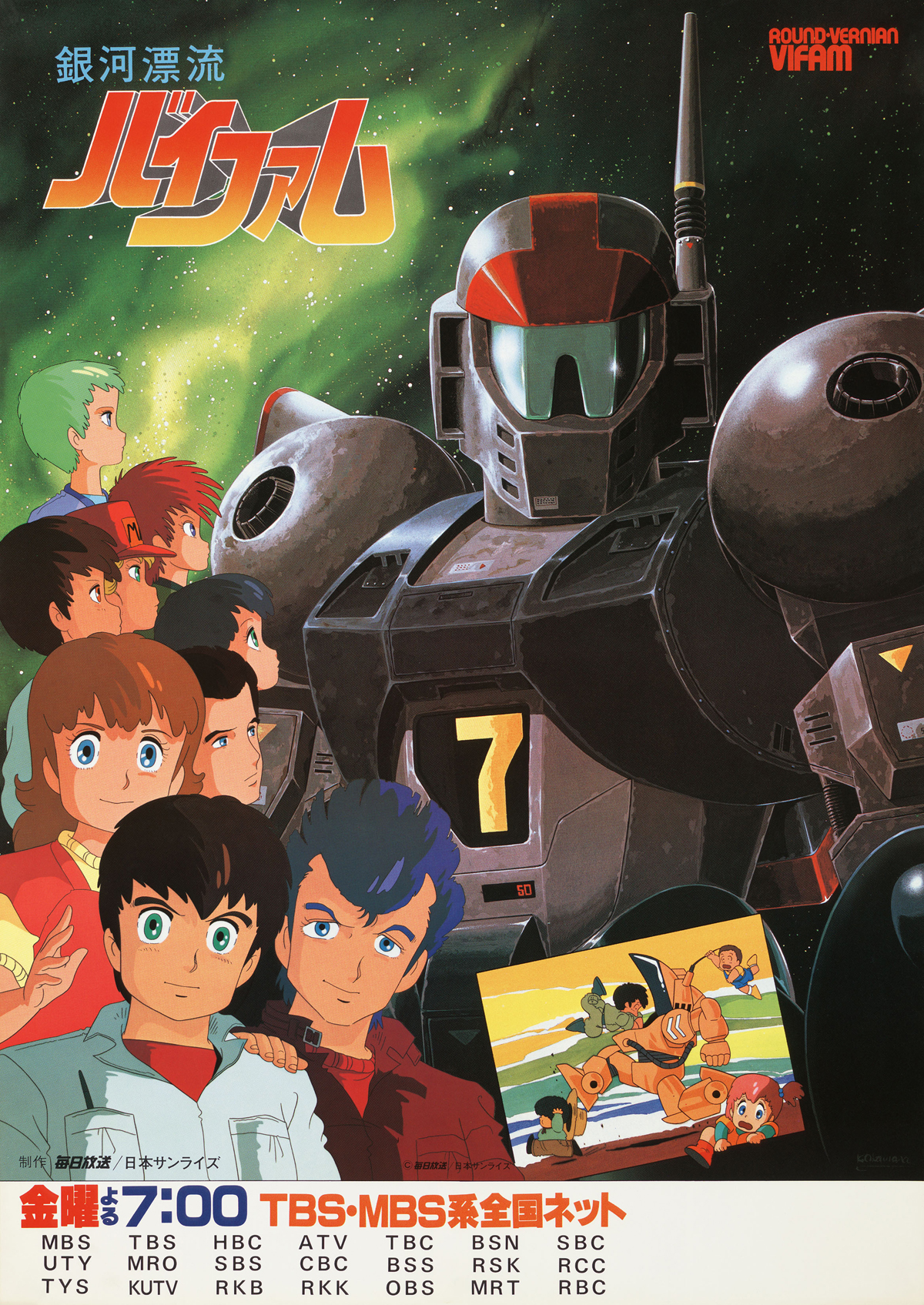 © SUNRISE
ROUND VERNIAN VIFAM
Title

ROUND VERNIAN VIFAM

Year of Production

October 21, 1983

Number of Episodes

46
Synopsis
By 2058, human beings have expanded their habitation even to a planet 40 light years away from Earth. War had broken out between humans and aliens. A space vessel called Janus consisting of crews and civilians faces a number of attacks from the aliens and only thirteen kids survive. The group of thirteen heads towards Tout, a planet where their parents are supposed to have immigrated.
TV series edited version is also available.
Related Titles:
Message from Katue : OVA 1984/51 min./1 eps.
Gathered 13 : OVA 1984 /56 min./1 eps.
Staff
Original Story

Takeyuki Kanda, Hiroyuki Hoshiyama

Director

Takeyuki Kanda