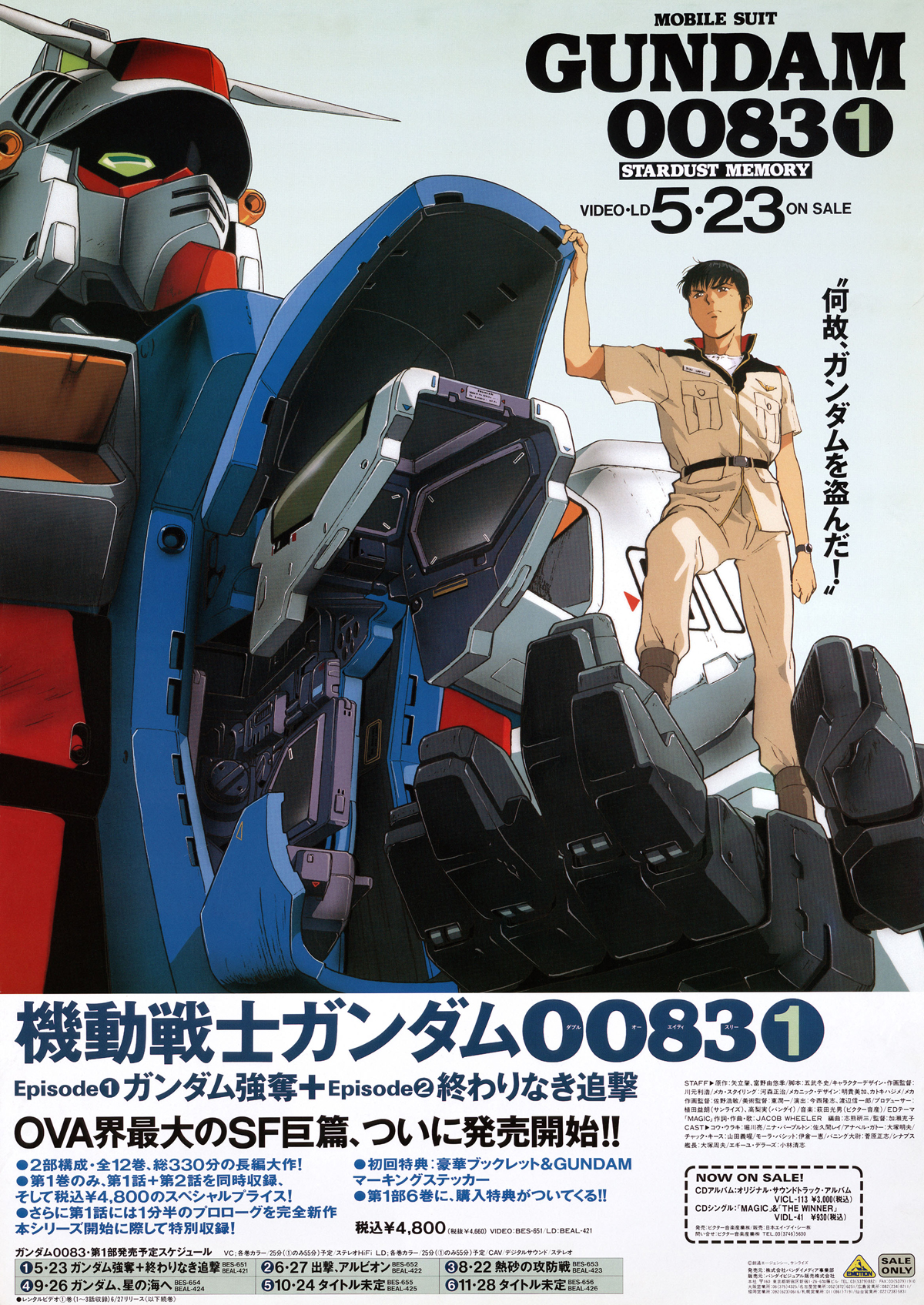 © SOTSU・SUNRISE
MOBILE SUIT GUNDAM 0083:Stardust Memory
Title

MOBILE SUIT GUNDAM 0083:Stardust Memory

Year of Production

May 23, 1991

Number of Episodes

13
Synopsis
Three years of peace have followed the Earth Federation's victory over the Principality of Zeon. Now, in the year U.C. 0083, the last remnants of Zeon begin their plan for revenge by stealing a prototype Gundam armed with nuclear weapons. Can rookie Federation pilot Kou Uraki challenge the legendary ace Anavel Gato, and prevent the cataclysmic rebirth of Zeon?
Re-edited theatrical release version is also available. Please see below for details.
Related Title:
MOBILE SUIT GUNDAM 0083 The Afterglow of Zeon : Feature 1992/120 min./1 eps.
Staff
Original Story

Hajime Yatate, Yoshiyuki Tomino

Director

Takashi Imanishi, Mitsuko Kase