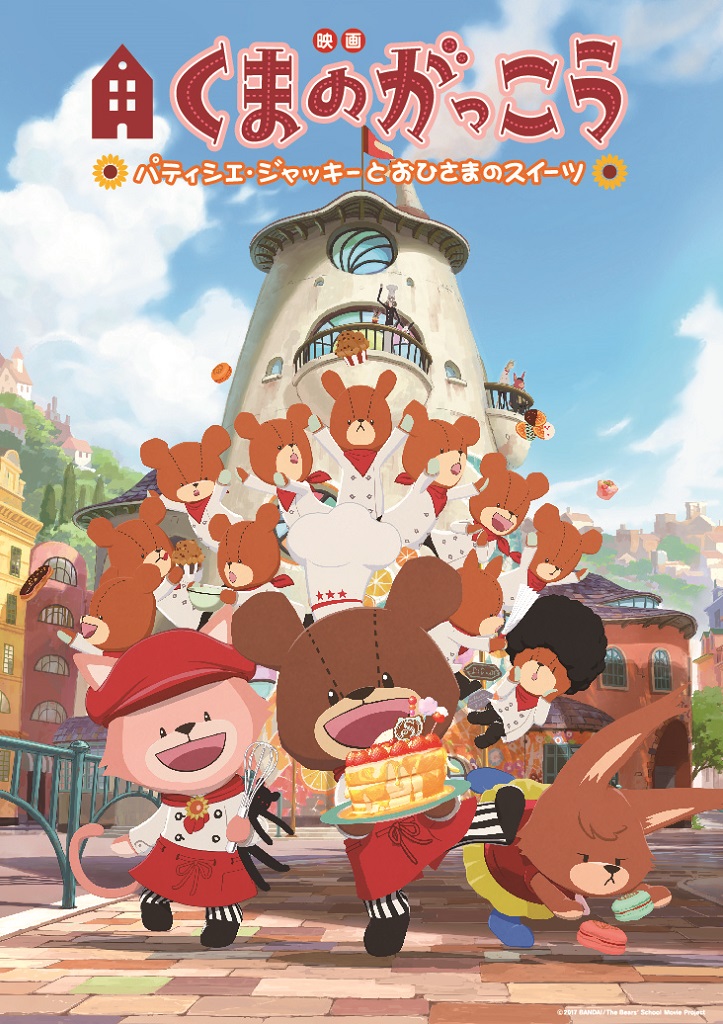 ©2017 BANDAI/The Bears' School Movie Project
The Bears' School Movie: Patissier Jackie and the Sunshine Sweets
Title

The Bears' School Movie: Patissier Jackie and the Sunshine Sweets

Year of Production

August 25, 2017

Number of Episodes
Synopsis
Jackie accidentally ate everyone's sweets.
Scolded by her brothers, Jackie runs out of the house. While out and about, she meets an apprentice pastry chef named Mindy.
Mindy's grandmother is the pastry chef of the bakery known as SWEETS LAND. There, Jackie decides to train to be a pastry chef with Mindy. However, the mayor of the village is planning to take over SWEETS LAND.

In addition to the characters you've come to love, there are unique and original characters created especially for the movie!