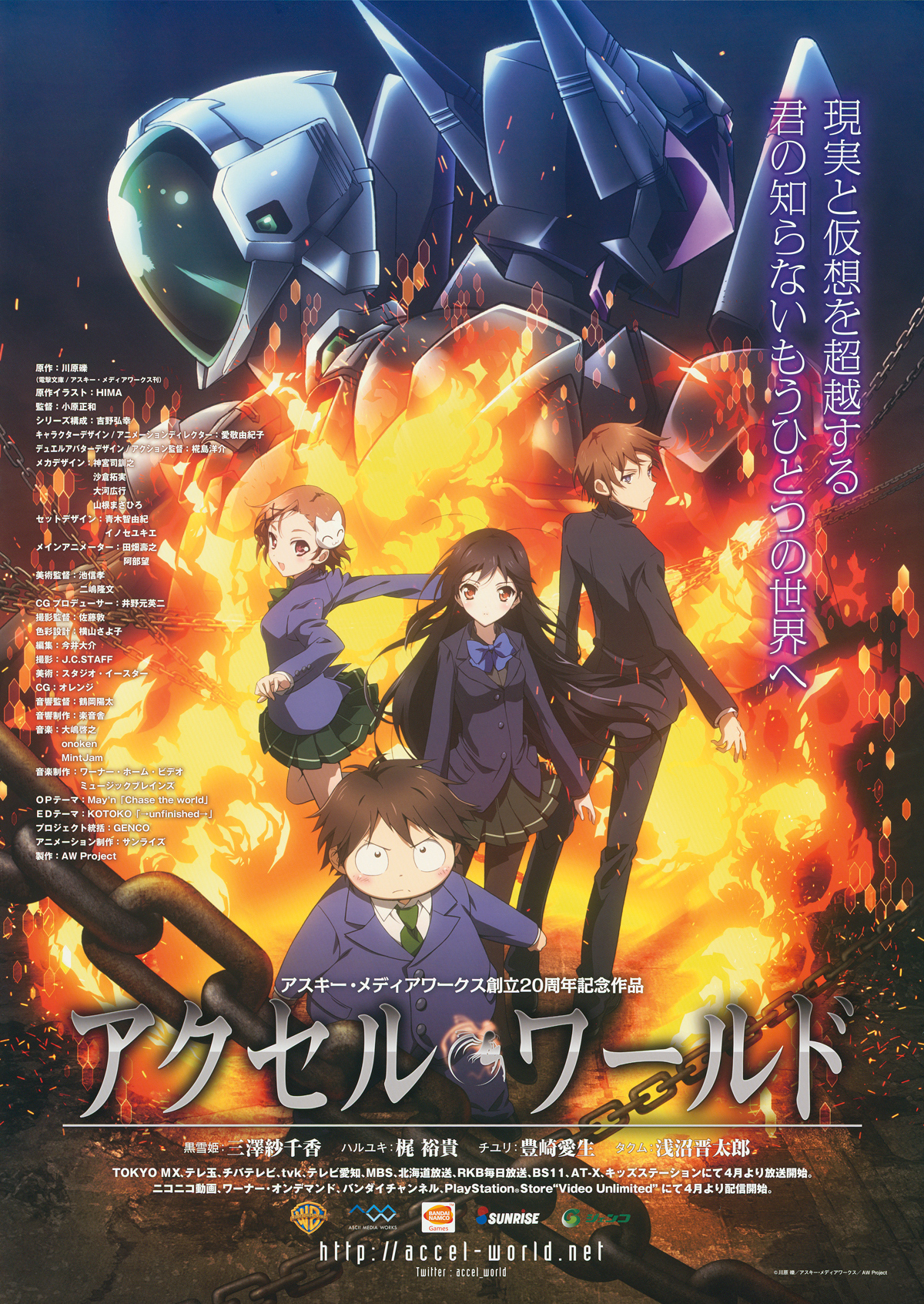 © REKI KAWAHARA/ASCII MEDIA WORKS/AW Project
ACCEL WORLD
Title

ACCEL WORLD

Year of Production

April 06, 2012

Number of Episodes

24
Synopsis
2046. It is a world where the use of a portable device known as the Neurolinker makes much of life take place in a virtual network.
However, no matter how times change, there are always still victims of bullying… Haruyuki is one of the lowest class amongst his junior high school's School Caste System.
In a corner of a local network, he spends his days entirely immersed in playing squash games. One day, suddenly the most famous student in the school "Kuroyuki-hime" ("Snow Black") begins speaking to him.
"Wouldn't you like to go further, boy -- to 'Accelerate'?"
She introduces him to a mysterious program called "Brain Burst," teaches Haruyuki about the secrets of "Accel World," and he resolves to fight as a night of Kuroyuki-hime…!!
Staff
Original Story

Reki Kawahara

Director

Masakazu Ohara