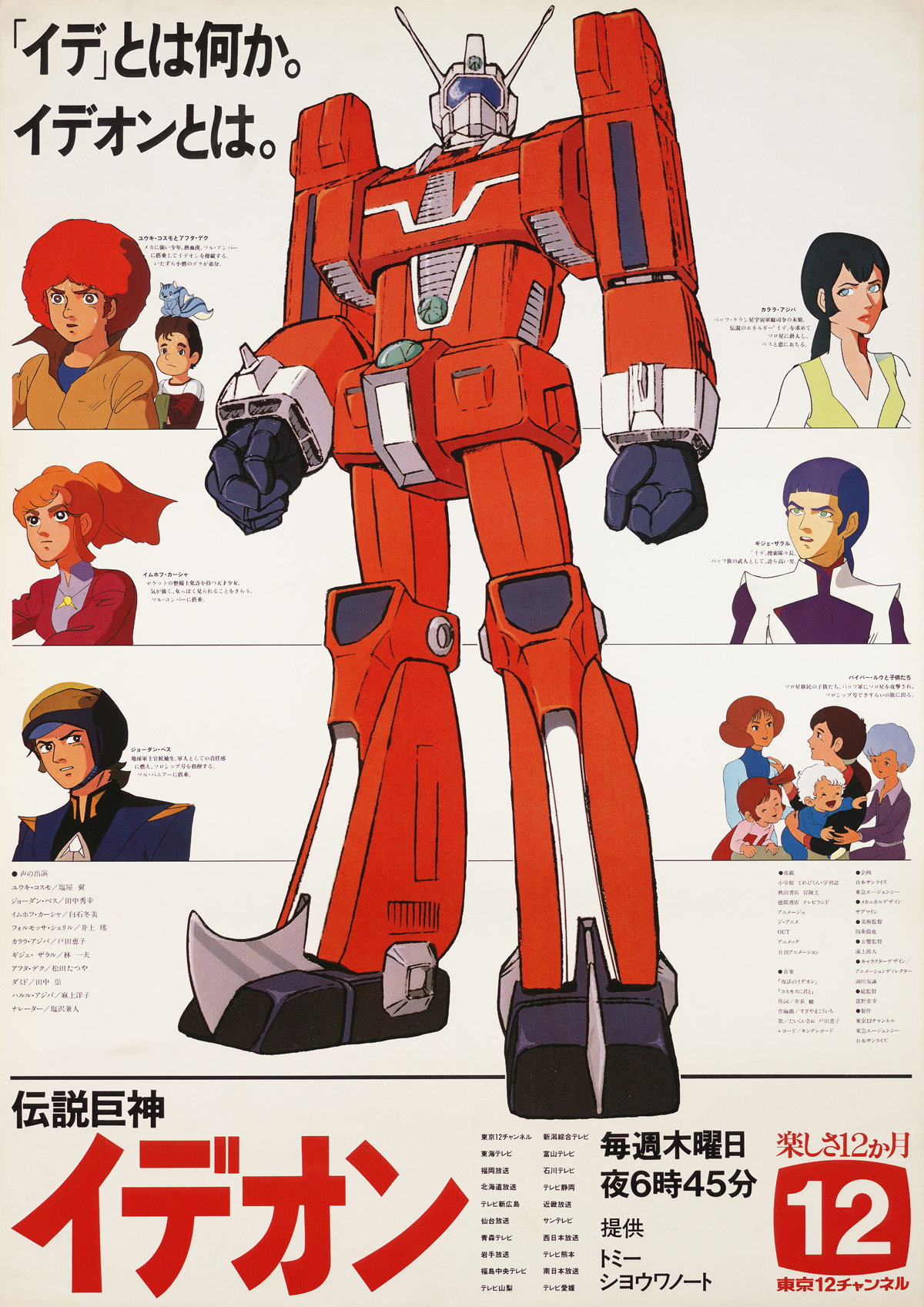 © SUNRISE
SPACE RUNAWAY IDEON
Title

SPACE RUNAWAY IDEON

Year of Production

May 08, 1980

Number of Episodes

39
Synopsis
From the continuing reclamation of the ruins of the planet Solo, mysterious mechas are excavated. But suddenly, an alien called Baff Kuun attacks seeking the limitless energy "Ide." The earthlings are backed into a corner, when the three mechas piloted by the earth boy Yuki Cosmo and others fuse together. Becoming the giant robot Ideon, they use their incredible power to fight back against Baff Kuun.
Re-edited version for theatrical release is also available.
Related Title:
Contact : Feature 1982/84 min./1 eps.
Staff
Original Story

Hajime Yatate, Yoshiyuki Tomino

Director

Yoshiyuki Tomino